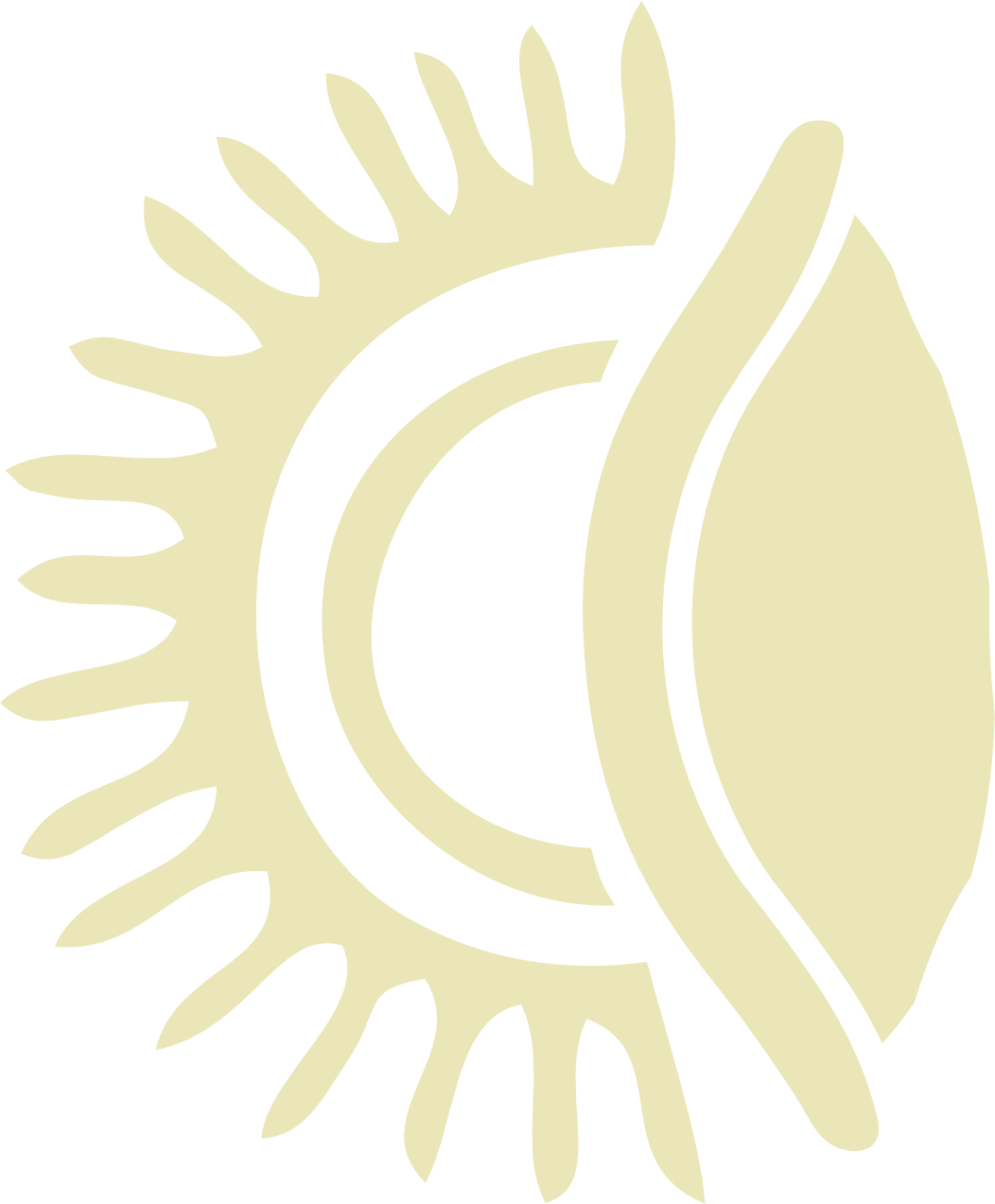 Our preparations contain allergens. We invite you to report intolerances and allergies to our dining room staff and consult the ingredients book.
Typical poor traditional dish, simple and very tasty made with friselle dipped in water, cherry tomatoes, oregano, red onion, carrousel jars, EVO oil and salt. The ingredients are served separately.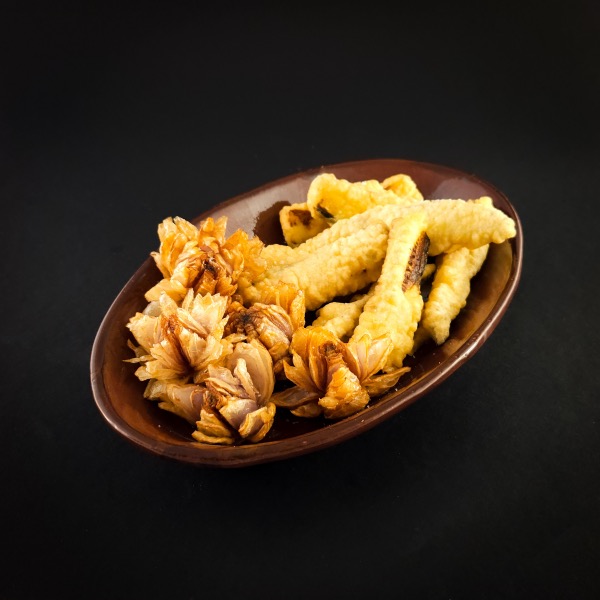 Basket of seasonal vegetables (depending on availability, zucchini, lampaggioni, artichokes, aubergines, etc.), battered and fried.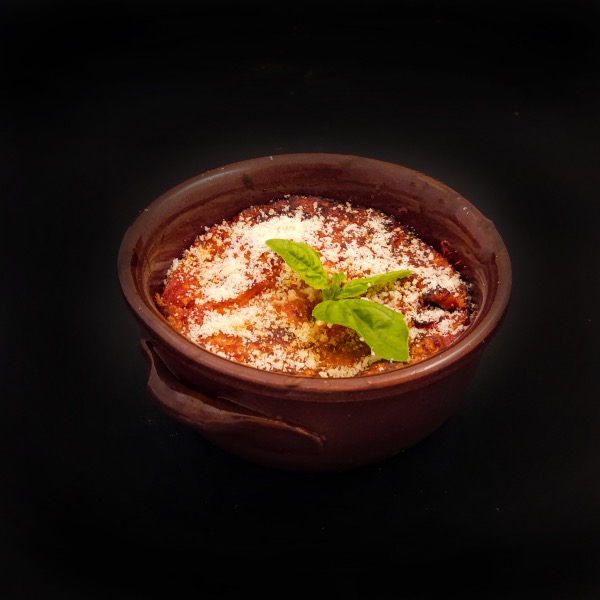 Timballo prepared according to the eggplant parmigiana recipe, it can be served in a variant of zucchini or other seasonal vegetables depending on availability.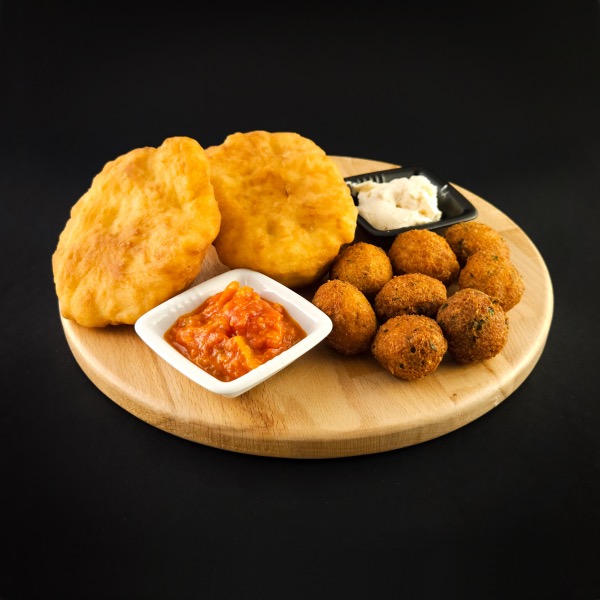 Basket of bread balls and fried scones, served with traditional pepper preserve, strong ricotta cheese and slices of local bacon.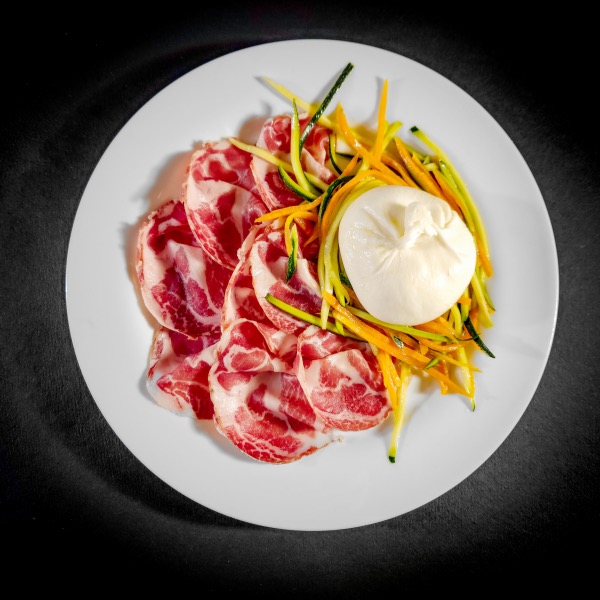 Burratina, capocollo e verdure.
Homemade burratina and local capocollo served on a plate with julienne of seasonal vegetables seasoned with Apulian EVO oil.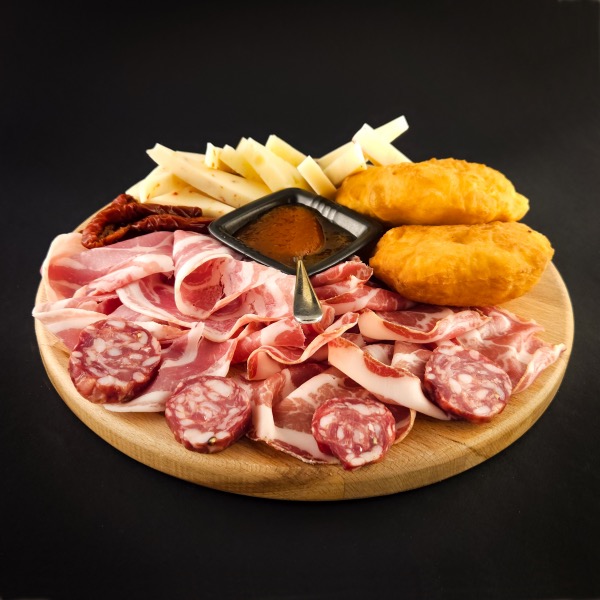 Local cheeses and cold cuts served on a chopping board, to be shared with fried pizza and home made pepper preserve. Recommended for at least 2 people.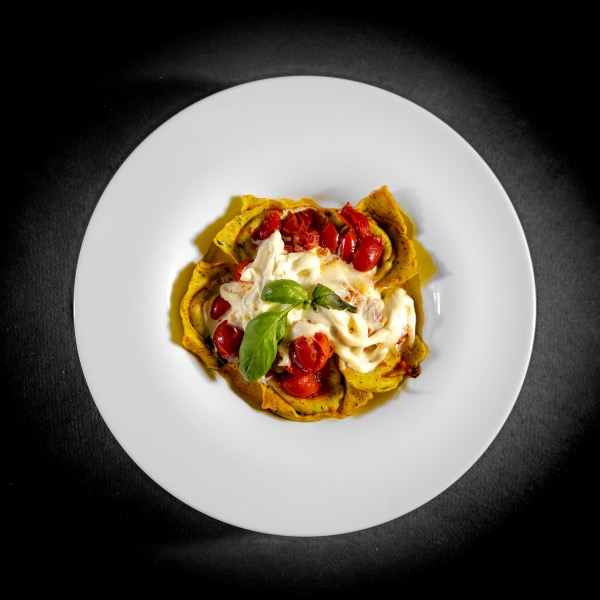 Homemade tortelloni filled with local burrata sautéed in a pan with cherry tomato stew and served with a dollop of fresh stracciatella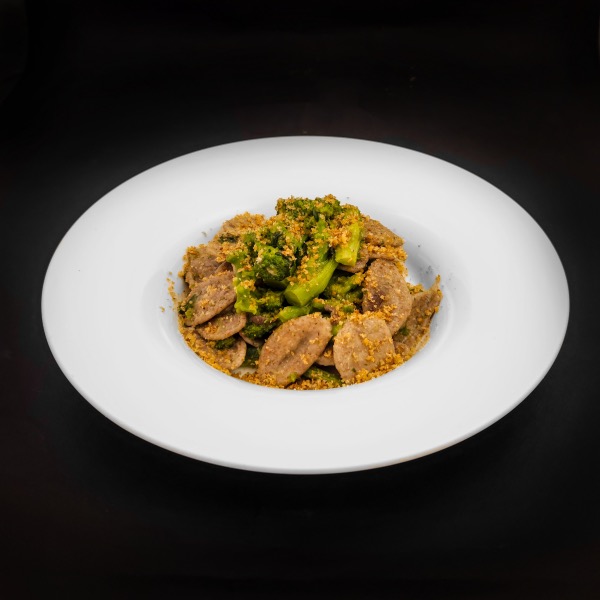 Strascinate alle cime di rapa.
Homemade Apulian strascinate made according to the classic recipe with turnip tops, anchovies and fried breadcrumbs.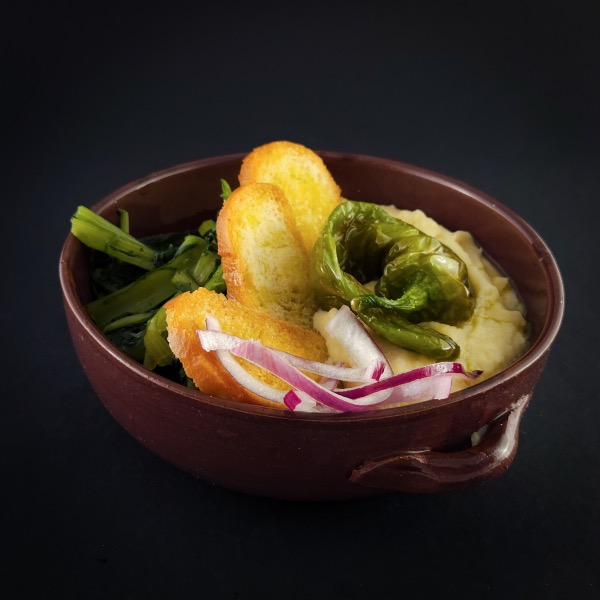 Broad bean purée accompanied by boiled chicory served as tradition dictates, with fried cornaletti, sliced red onion, croutons and local EVO oil to taste.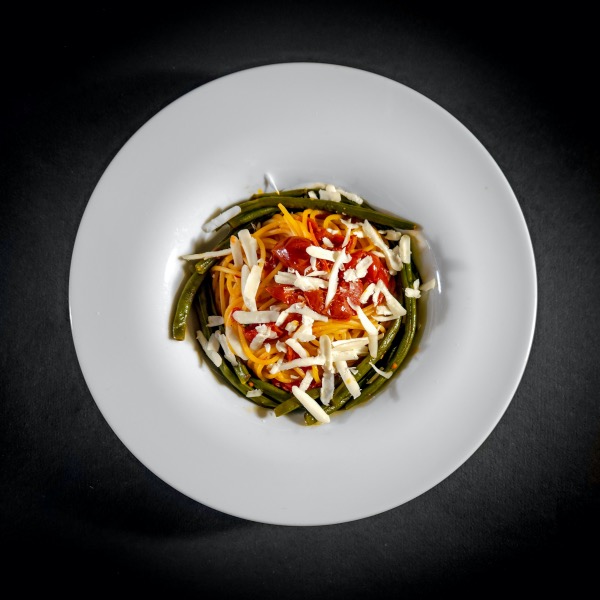 A classic Apulian summer recipe. Spaghettoni seasoned with a sauce of cherry tomatoes and green beans, covered with a white layer of delicious flaked local cacioricotta.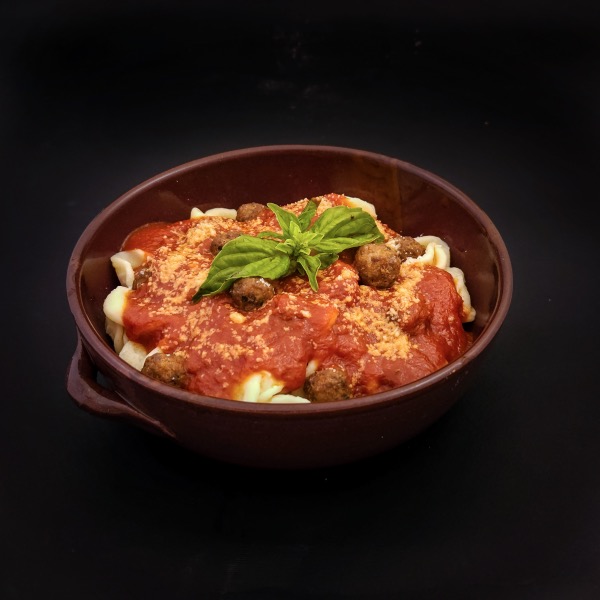 Orecchiette ragù e polpettine.
Typical Apulian homemade orecchiette, seasoned with slow-cooked meat sauce and fried minced meat balls.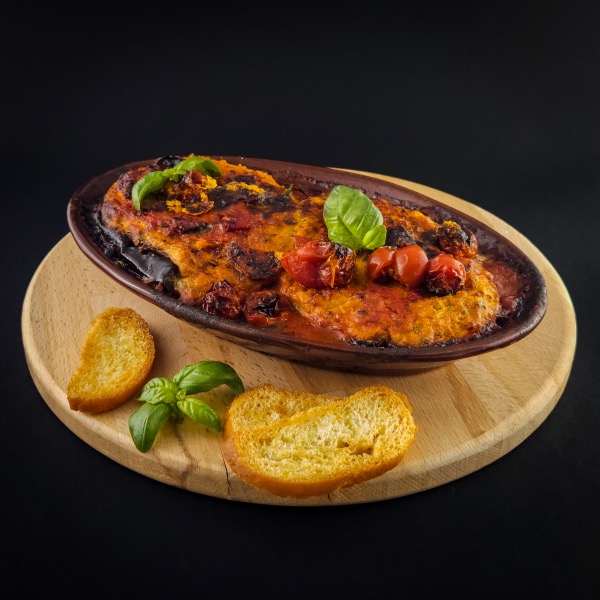 Aubergines emptied and filled with the inner part of the vegetable mixed with eggs and cheese, then cooked in the oven and served hot with toasted bread. It is a traditional vegetarian dish.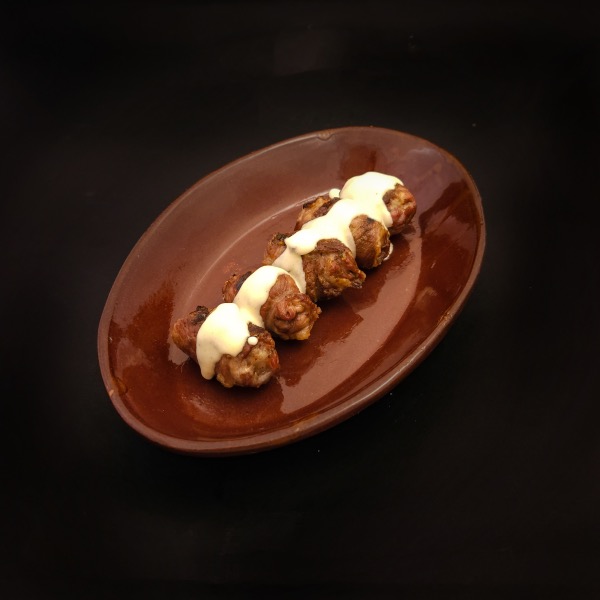 Bombette di maiale con fonduta.
Typical local "bombette" (pork rolls) served with a caciocavallo and black pepper fondue.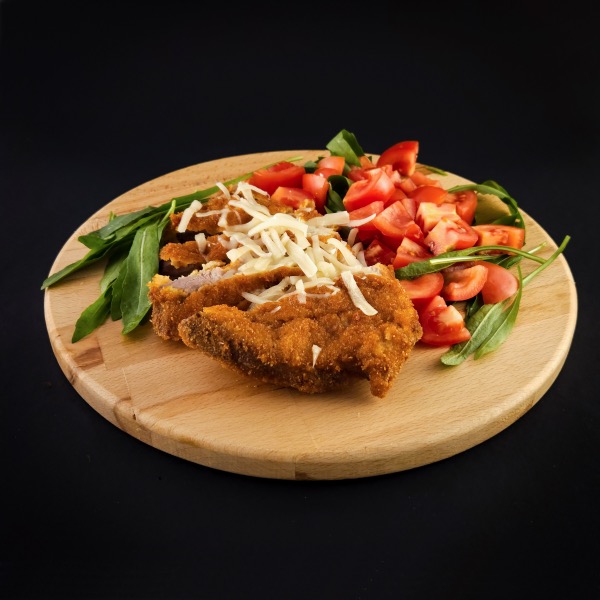 A special pork steak (capocollo), breaded, fried, sliced and served with local pecorino cheese flakes, rocket, cherry tomatoes and EVO oil.
Local sausage and "zampina", served with whole potatoes cooked in the oven.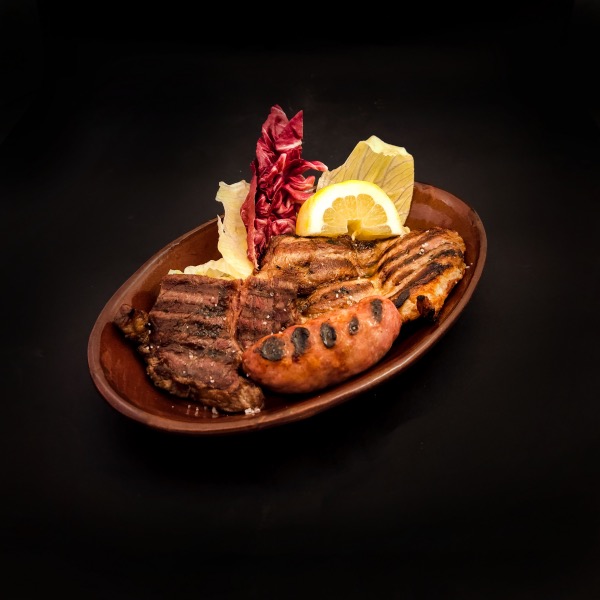 Mix of local meats grilled at the moment and served hot with lemon to use at will. The mix includes local sausage, capocollo and beef.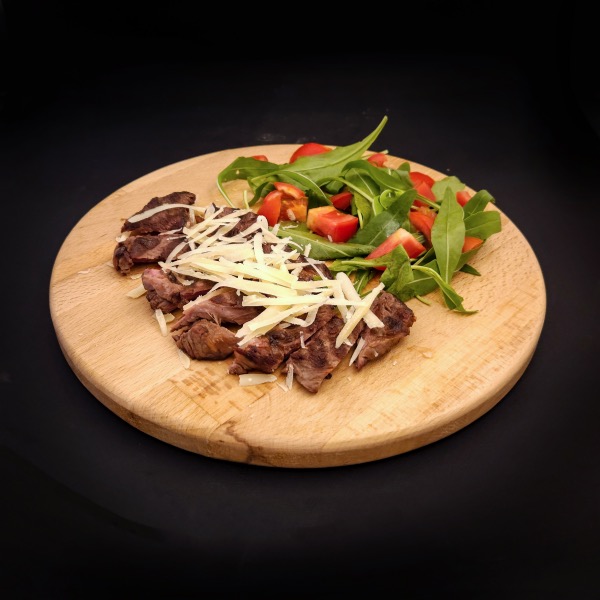 Selected local beef cooked on the grill, seasoned with rocket, cherry tomatoes and parmesan flakes. Cooking can be established according to customer preferences.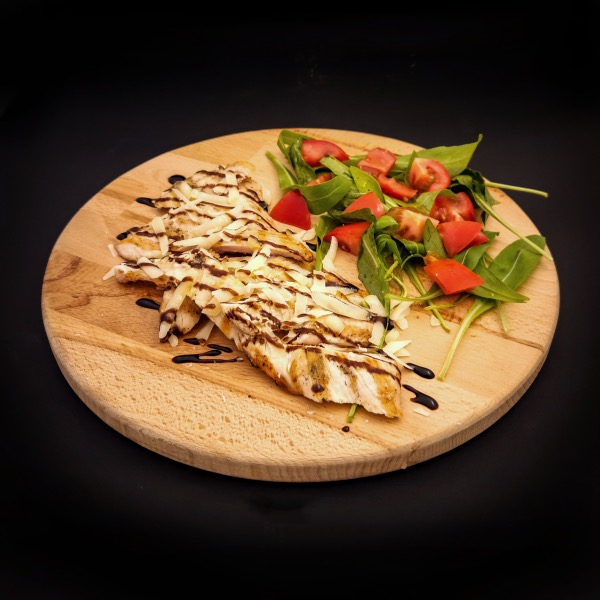 Tasty free-range chicken breast cooked on the grill and served with cherry tomatoes, rocket and parmesan flakes and balsamic glaze.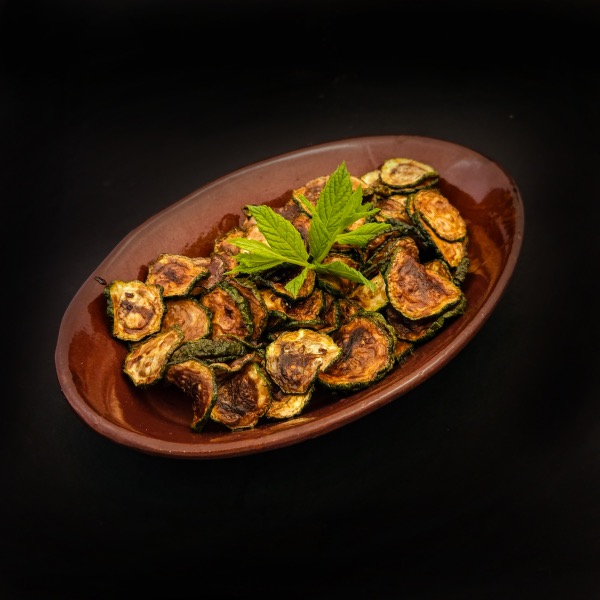 Sliced and fried zucchini, seasoned with EVO oil and fresh mint. You can add some balsamic glaze if you like.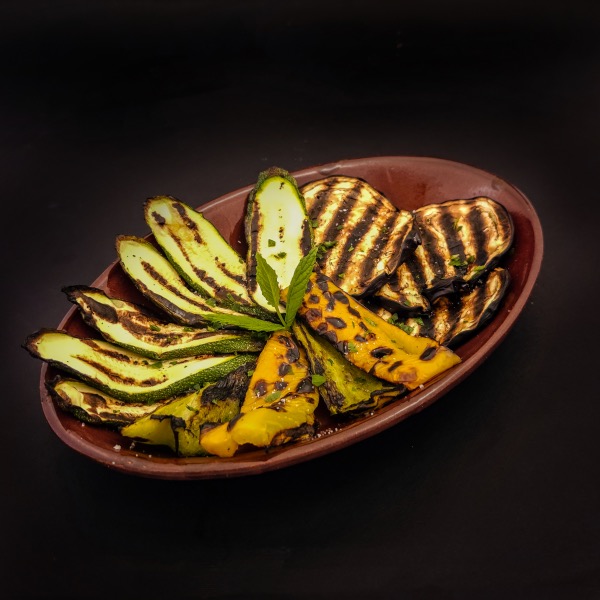 Mixed seasonal vegetables, cut into slices or strips and grilled. They can be seasoned as desired with EVO oil, vinegar, salt and oregano.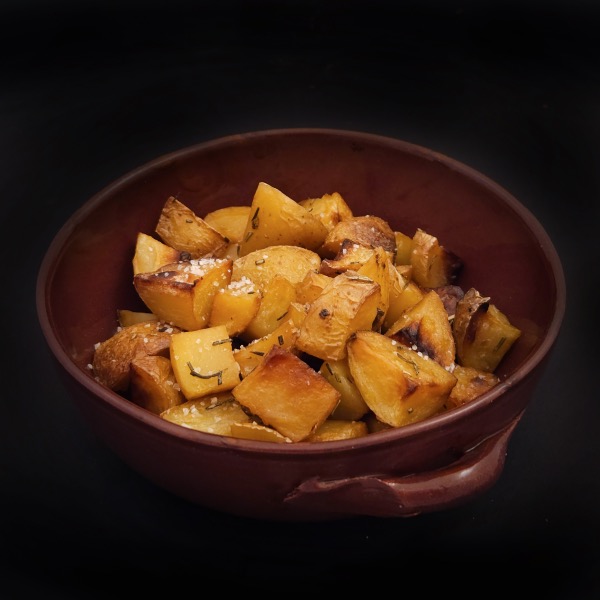 Potatoes cut into wedges and baked. Serve crunchy, hot and already salted.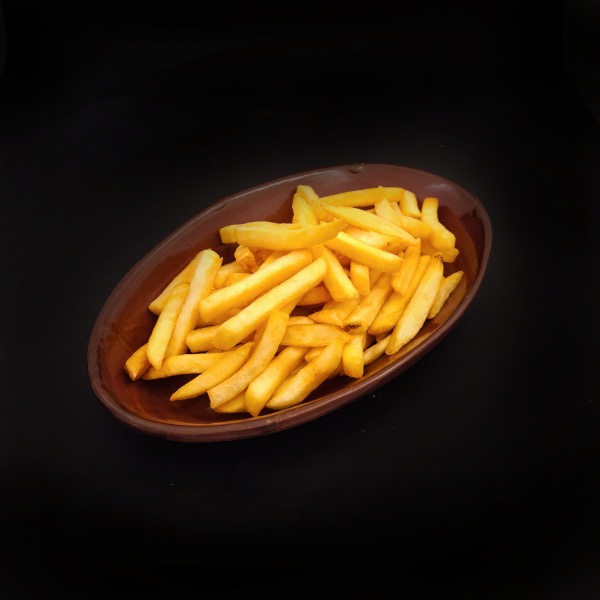 Classic french fries cut into sticks and fried. Serve hot and already salted, to be accompanied with sauces or plain. The product is frozen at the origin.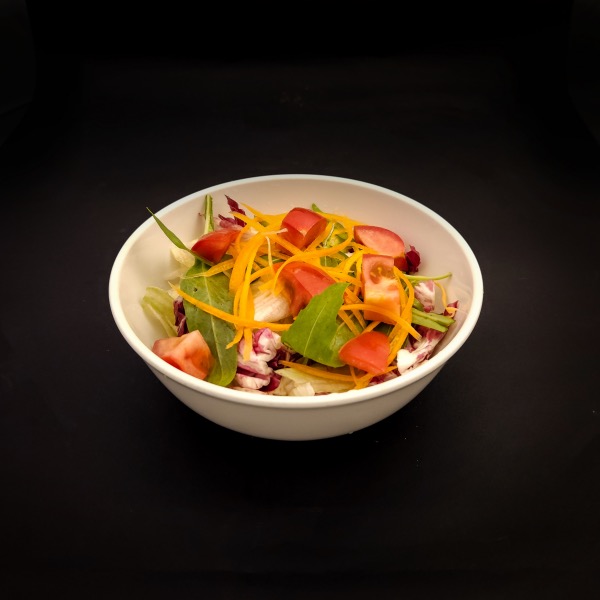 Iceberg, julienne carrots and tomatoes. Ideal to accompany meat dishes, it can be personalized. Ingredients are subject to seasonal availability.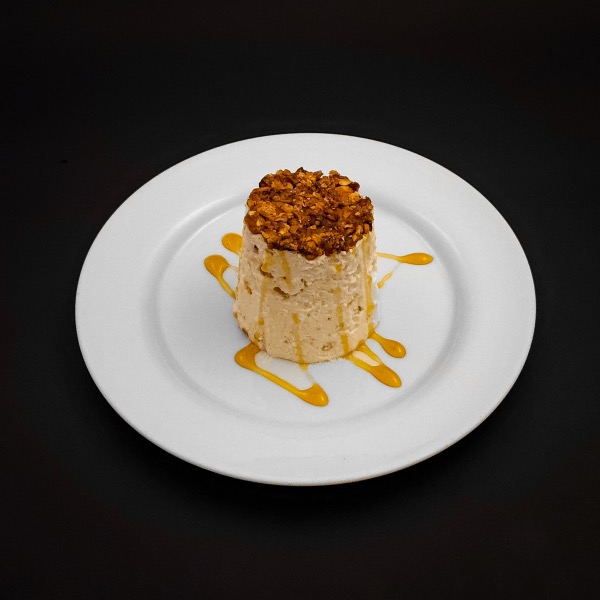 Selezione di dessert confezionati da aziende selezionate. La disponibilità può variare a seconda del periodo. Vi invitiamo a chiedere al nostro personale le opzioni disponibili.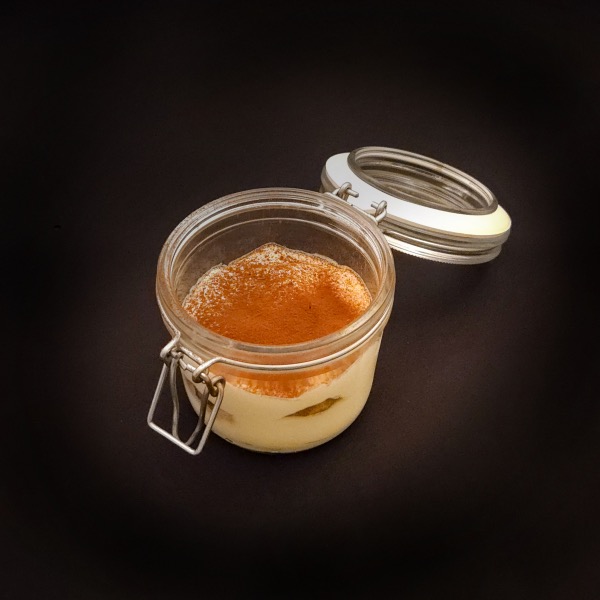 Homemade from the family recipe book, only with fresh and genuine ingredients, without preservatives or colourings. Availability may vary, please ask our staff for available options.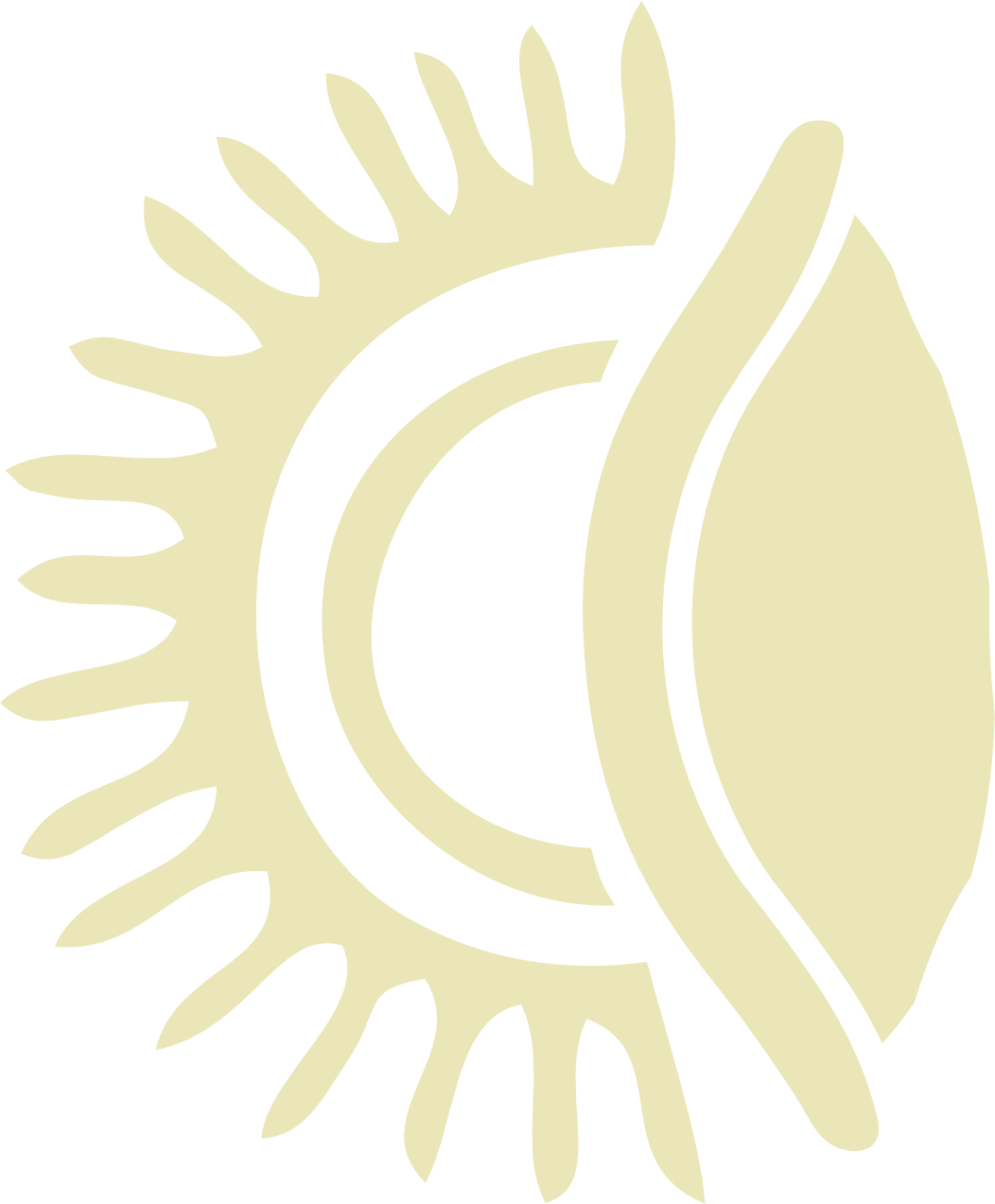 Microfiltered and sterilized mineral water. Served in bottle, cold or room temperature, still or carbonated, filled at the moment.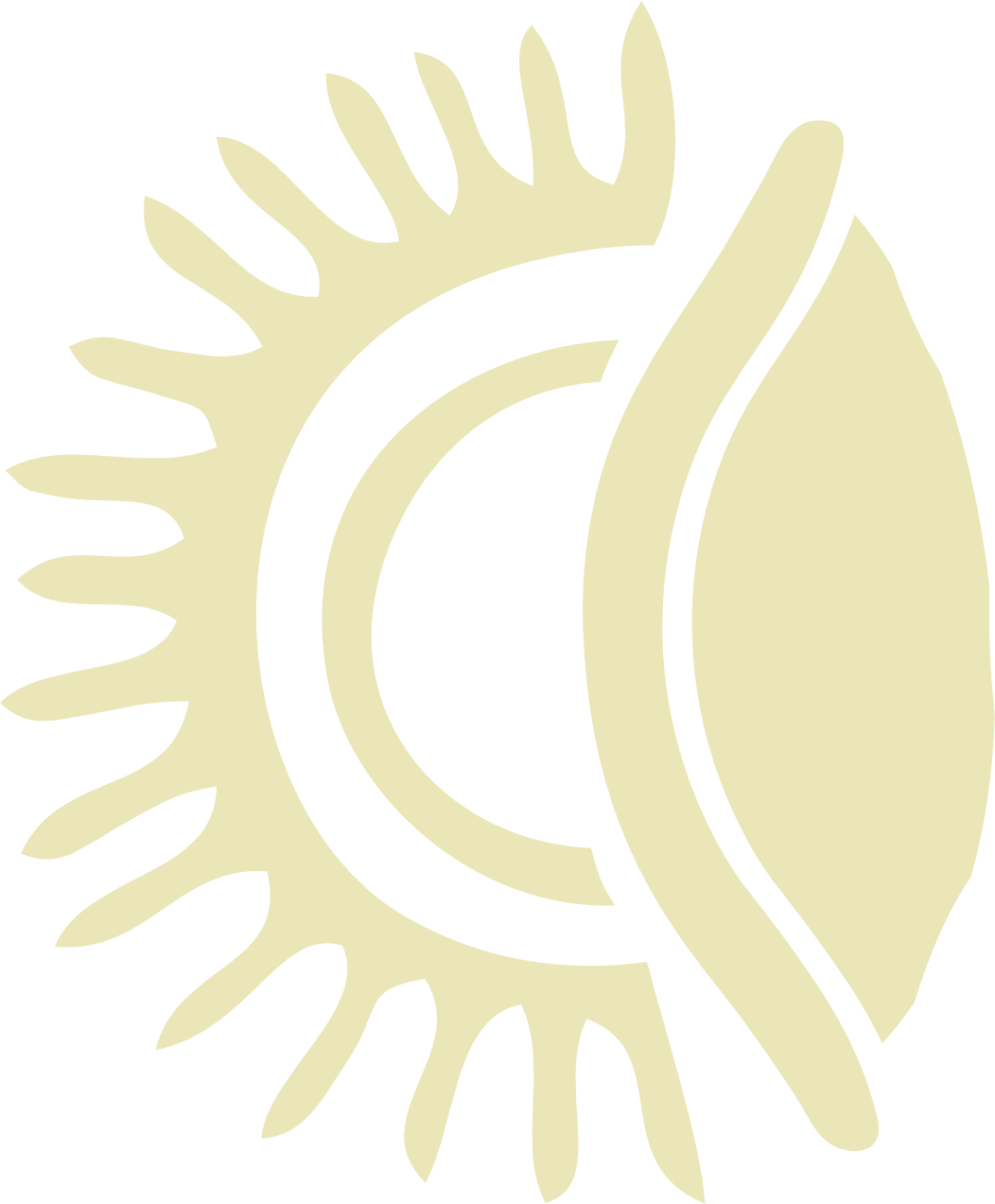 Bibite in bottiglietta 33cl.
Coca Cola or Fanta in environmentally friendly 33cl glass bottles.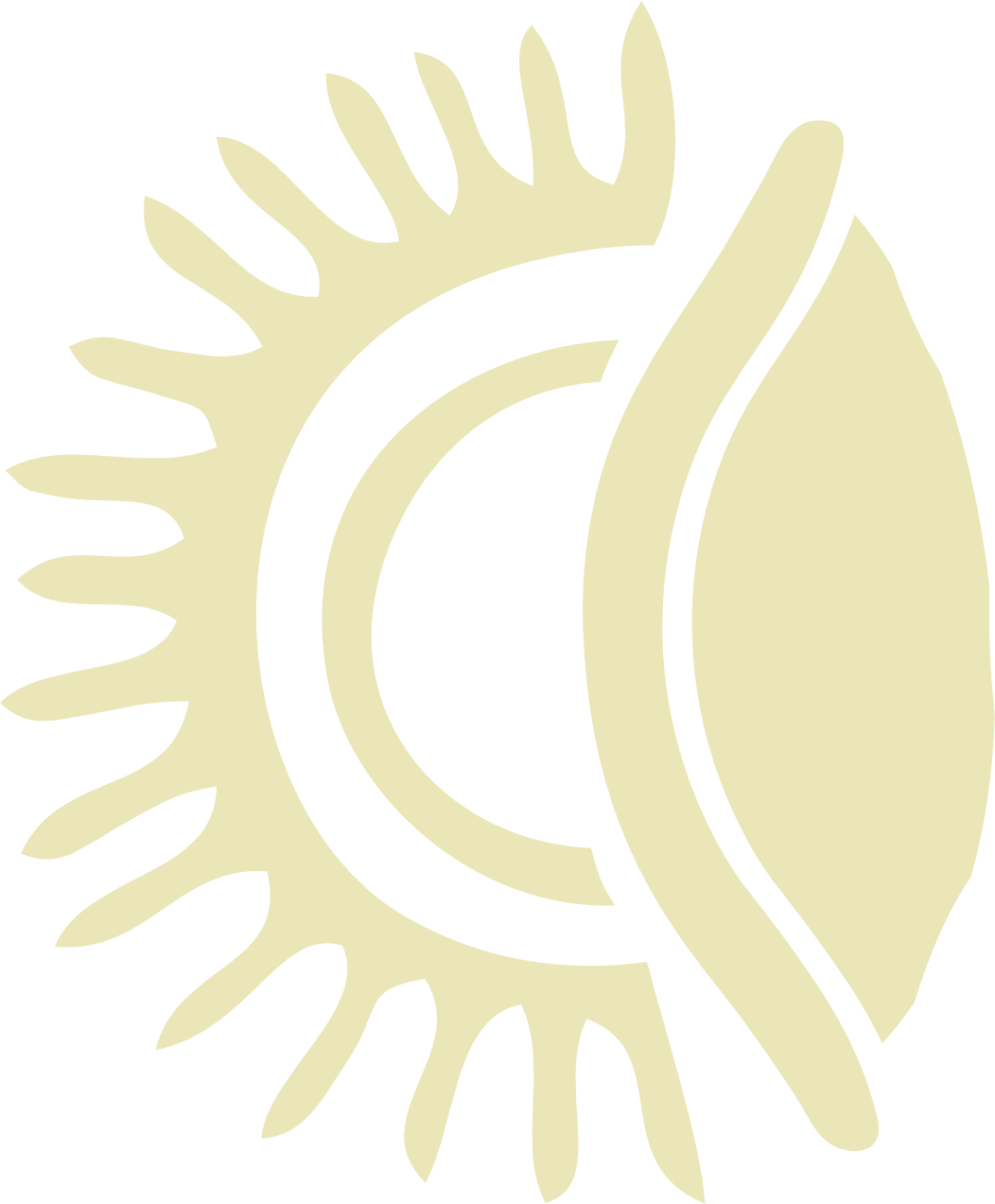 Medium 40cl beer served cold and freshly tapped.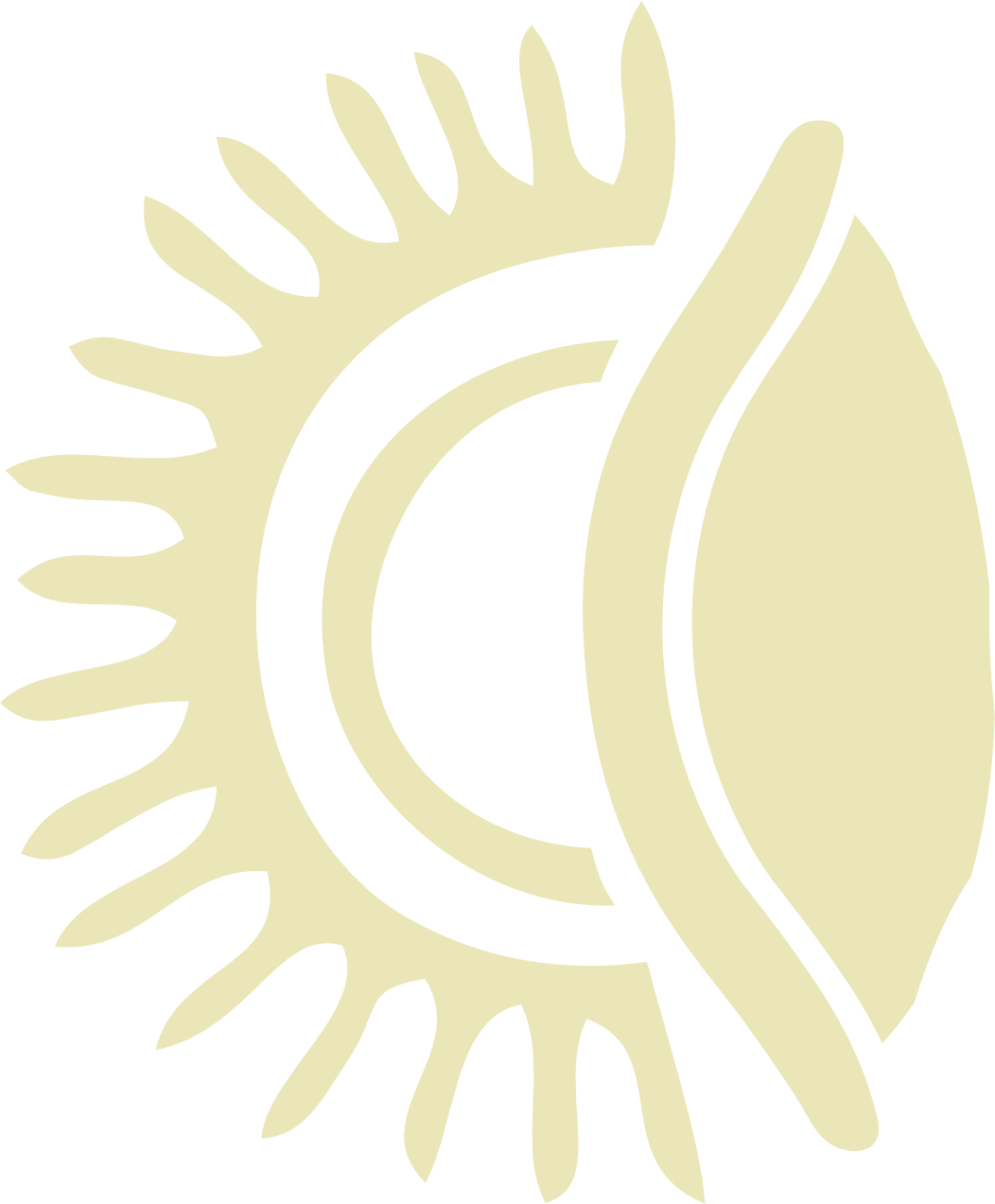 Peroni Cruda is an unpasteurized and microfiltered lager at low temperatures to preserve the fresh, genuine and authentic taste of carefully selected ingredients.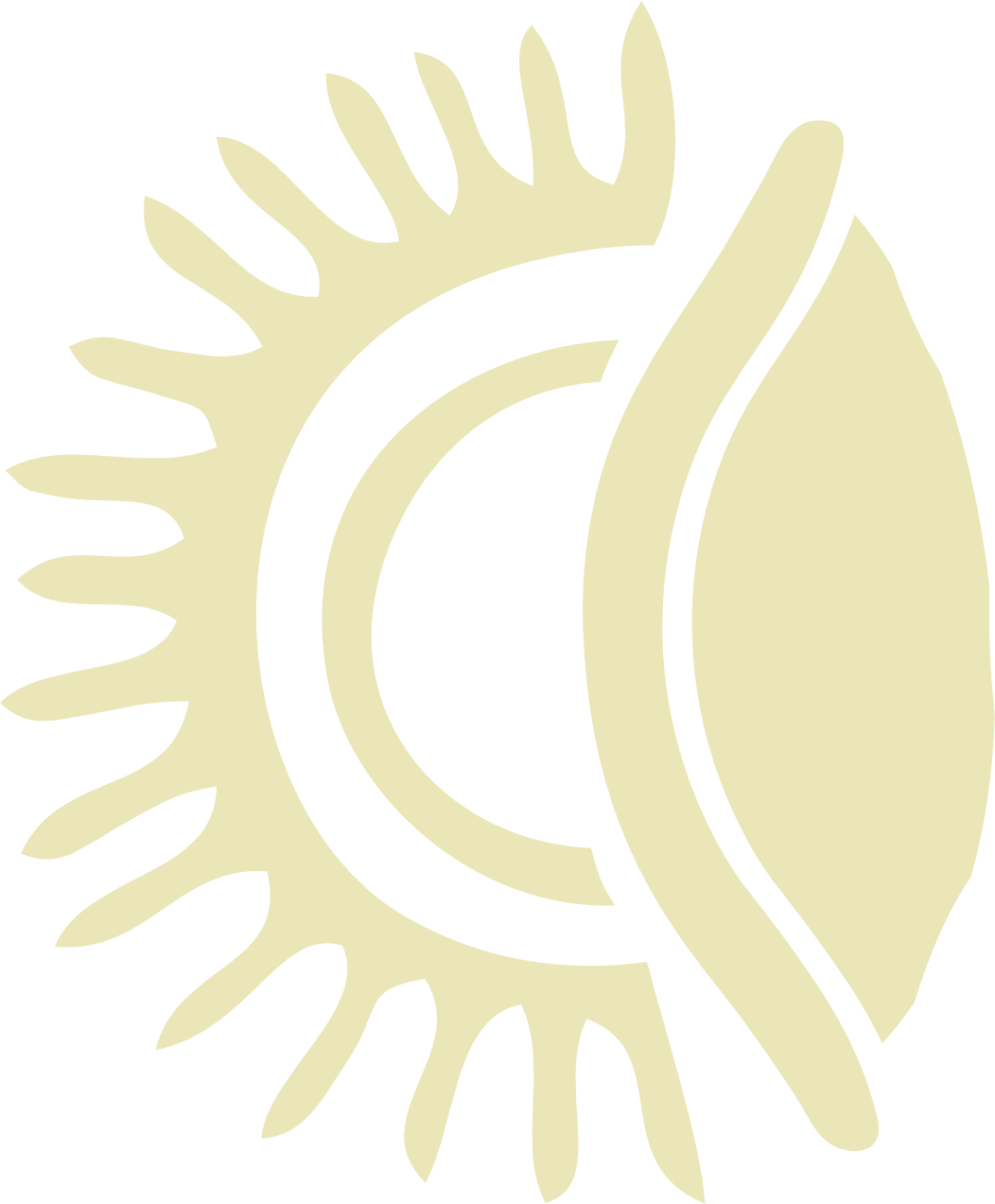 Birra Peroni Gran Riserva 50cl.
From the group of Peroni special beers, we select a blonde and a red grand reserve, produced with Italian malts and hops in Italy.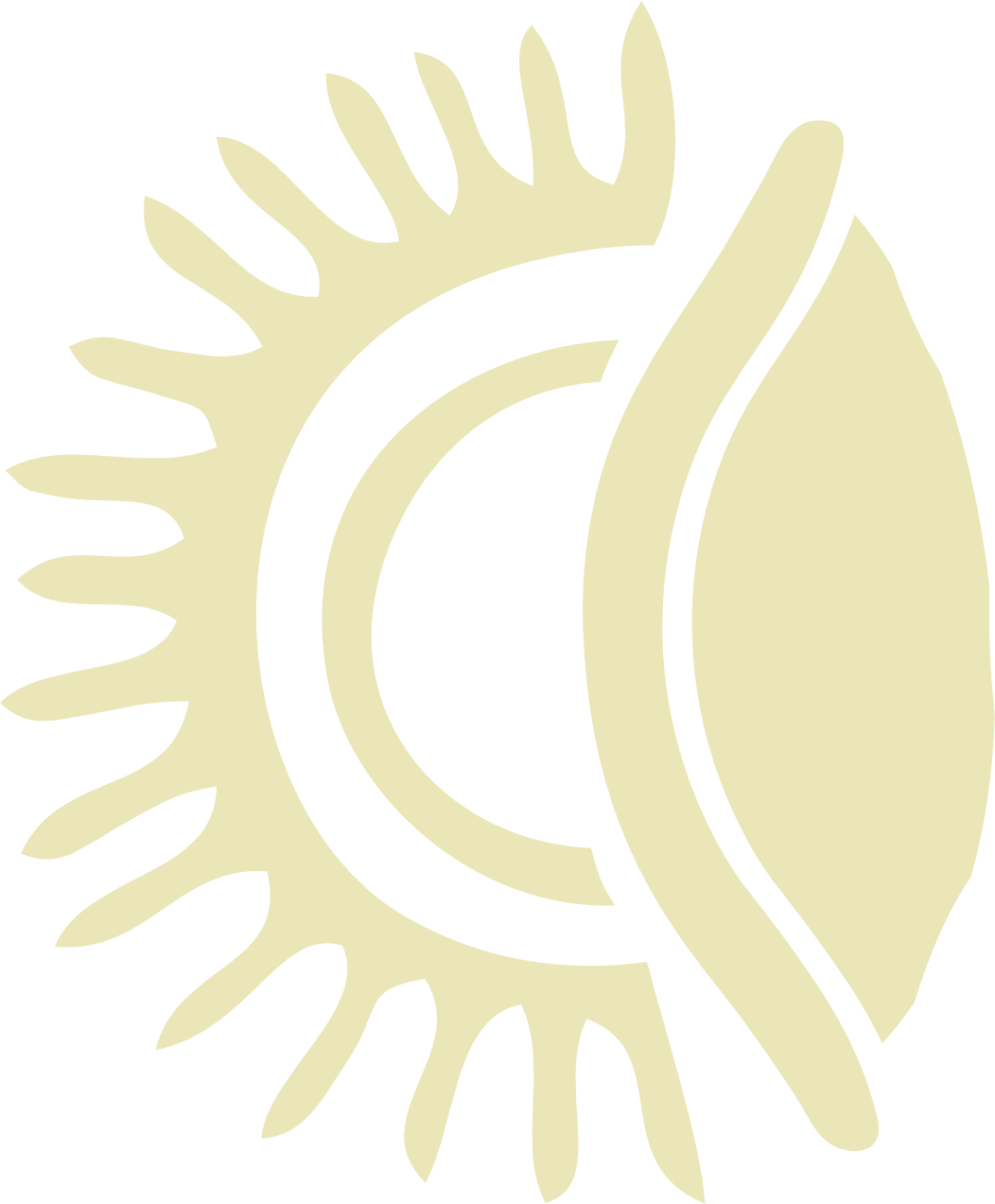 Vino in calice o prosecco.
From our personal selection, we offer top quality local wines by the glass or excellent premium prosecco.